ONCE DAILY CALTRATE VITAMIN D 1000IU
Caltrate Vitamin D 1000IU is a once daily Vitamin D supplement. Each capsule provides 1000IU of Vitamin D3 in a convenient, easy to swallow liquid capsule. It is essential to support healthy bones and Calcium absorption and is from a trusted Calcium brand, Caltrate.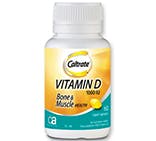 Bones
Supports bone health through enhanced Calcium absorption.
Muscles
Supports muscle strength leading to improved muscle balance can reduce risk of falls, which is a major risk factor for bone fractures.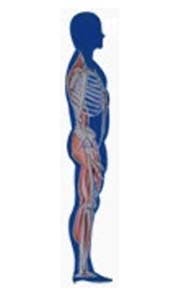 Optimise Your
Calcium Absorption
Caltrate Vitamin D 1000IU does not contain Calcium. Supplement with Caltrate Bone Health, the World's No. 1 Calcium Supplement.*
Consult your healthcare professional to find out more.
Who is it for?
Adults who have enough Calcium intake and they want improved Calcium absorption
Individuals who may not receive enough Vitamin D due to decreased exposure to sunlight as a result of their environment or lifestyle
Frequent users of sunscreen
Those who want greater support for muscle strength and balance
Recommended Dosage
One liquid capsule daily with water after a meal, or as directed by your healthcare professional. Do not exceed the recommended dose. As with any supplement, if you are pregnant or nursing a baby, contact your healthcare professional before taking.
Important Information
Keep out of reach of children. Store at temperature below 30° C.
Each liquid capsule contains 25mcg Cholecalciferol (1000IU of Vitamin D3). This product does not contain Calcium.
Important Information
Caltrate Vitamin D 1000IU does not contain sodium, lactose, gluten or preservatives. It is suitable for sodium restricted diets and consumers who are lactose intolerant.