CALTRATE JOINT HEALTH UC-II COLLAGEN
Just Once A Day For Healthier Joints — Move as You Desire!
Support your joint health with the Caltrate Joint Health Undenatured Collagen Type II (UC-II). Caltrate Joint Health UC-II contains UC-II undenatured collagen type II, a patented ingredient that has been clinically tested to reduce joint discomfort and promote healthy cartilage and joint flexibility for healthier and longer active living.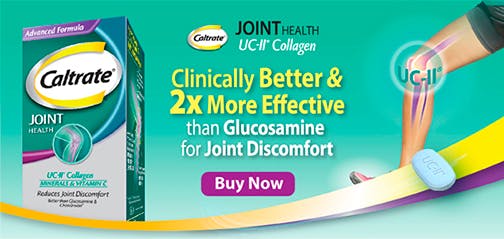 Why is UC-II better than Glucosamine?
Caltrate Joint Health UC-II has been clinically proven to be more 2 TIMES more effective than Glucosamine and Chondroitin in improving joint mobility and with a faster onset of effects2. And you only need one small tablet a day to achieve this result!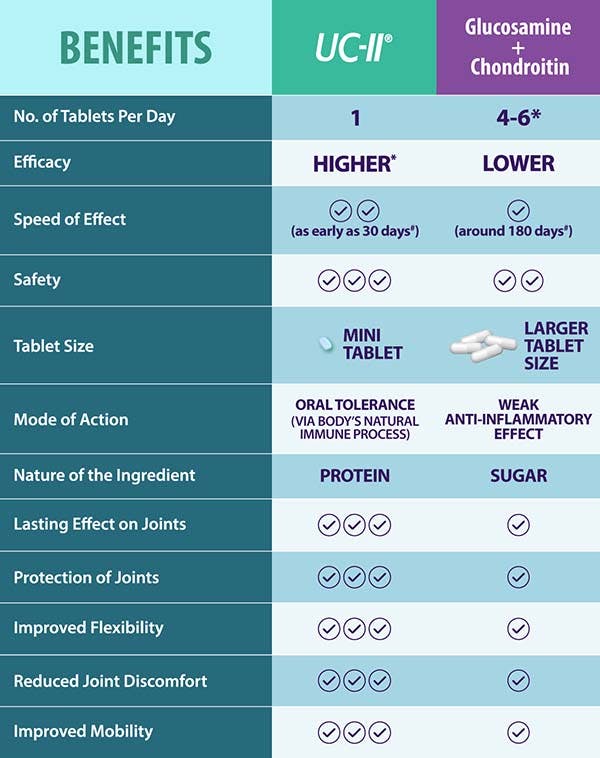 Please visit this page to find out the science behind Caltrate Joint Health UC-II, and how it can help you move as you desire! Restore and maintain your joint function and mobility with Caltrate Joint Health UC-II.
What is UC-II?
Caltrate Joint Health UC-II contains an active patented form of an Undenatured Collagen Type-II. Type-II collagen is commonly found in your joints and is part of healthy cartilage. Undenatured Collagen Type II in Caltrate Joint Health UC-II is specially processed using low temperature manufacturing process to retain its native structure and clinical effectiveness. Undenatured Collagen Type II (UC-II) has been clinically tested to support joint function and cartilage recovery in regular exercising adults, as well as in patients with diagnosed osteoarthritic conditions³.
UC-II has been shown to reduce joint discomfort by working with your body's natural healing processes to improve joint function³. Its high level of effectiveness (requiring only 40mg/day in small dosage²) means you only need a small amount — just one tablet a day to start achieving positive outcomes³!
UC-II Collagen helps to reduce joint discomfort, such as stiffness, and promotes joint flexibility.
Smaller in size! Just 1 mini tablet daily.
Better than Glucosamine & Chondroitin! In improving joint mobility and function.
Faster Acting than Glucosamine & Chondroitin! With a faster onset of benefits.
Caltrate UC-II Collagen works differently from other joint health ingredients. Its unique mechanism of action helps in:
Joint Support

UC-II Collagen can support joint function in worn out joints caused by wear and tear from daily activities, exercise and environmental stress.
Promotes Collagen Formation
UC-II Collagen promotes collagen type II formation in the joints that leads to improvement in joint flexibility/mobility.
Reduce Joint Discomfort
UC-II Collagen decreases joint discomfort such as stiffness.
Repairs for Greater Mobility
UC-II Collagen works with your body natural healing process to improve joint function and cartilage recovery.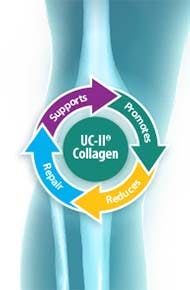 Joint discomfort and stiffness is a growing health concern amongst Singaporeans, afflicting many yearly. It can be debilitating, impeding even daily activities such as walking and standing.
UC-II Collagen has been proven to help improve joint mobility, to allow you to move as you desire!
UC-II has been clinically proven to promote healthy joints by a process called oral tolerance. Research has also shown that taking regular UC-II supplements is safe and results in substantial improvement, and even significant recovery of arthritic cartilage!
It is an effective alternative to large Glucosamine tablets that requires users to take large tablets 2-3 times daily.
Adults with joint discomfort.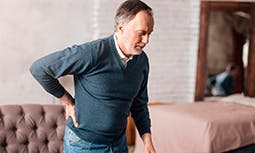 Adults actively participating in sports (e.g., runners)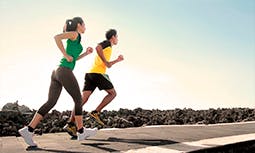 Adults who desire to have better joint mobility and flexibility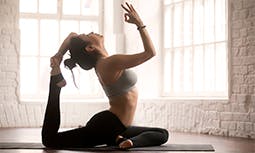 Adults who seek alternative choices of joint supplement (better than Glucosamine and Chondroitin)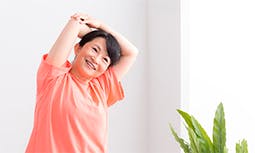 Directions for Use
Do not exceed the recommended dose. Suitable for sodium restricted diets. Vitamins can only be of assistance if the dietary vitamin intake is inadequate. Use only as directed. Do not use if you are hypersensitive to any of the ingredients. Ask your doctor before use if you have impaired renal function. Consult your physician before taking this product if you are presently taking or have recently taken a prescription drug. Seek medical advice for use under 18 years. Ask your healthcare professional before use if you are pregnant or breastfeeding. No added Lactose, Flavours, Gluten or Preservatives.
Each tablet contains 40mg UC-II Collagen (total Collagen 10mg) to reduce joint discomfort including stiffness.
1Bagchi D, Misner B, Bagchi M, et al. "Effects of orally administered undenatured type II collagen against arthritic inflammatory diseases: a mechanistic exploration." Int J Clin Pharmacol Res. 2002;22:101-110 http://www.ncbi.nlm.nih.gov/pubmed/ 12837047
*#2Crowley DC, Lau FC, Sharma P, et al. Safety and efficacy of undenatured type II collagen in the treatment of osteoarthritis of the knee: a clinical trial. Int J Med Sci. 2009;6(6):312-21.
*#3Lugo JP et al., "Efficacy and tolerability of an undenatured type II collagen supplement in modulating knee osteoarthritis symptoms: a multicenter randomized, double-blind, placebo-controlled study," Nutrition Journal, vol. 15, no. 1 (January 2016): 14